Food Grade Hose
Produkt Detail
Produkt Tags
Food Suctionand Leveringsslangoanrikkemandearre foar itenferfierapplikaasje dy't sawol fleksibiliteit as robúst freget mei in skjinne wite FDA-klasse buis.De EPDM-buis fan itenklasse is reukloos en geskikt foar molke, fruitsappen, frisdranken, bier, wyn, farmaseutyske produkten, kosmetika en oare net-fetige fiedingsprodukten.De buis is makke fan in hege temperatuer syntetyske rubberferbining dy't foldocht oan 3-A, Feriene Steaten Department of Agriculture (USDA), en Food and Drug Administration (FDA) noarmen foar itenhanneljen.It hat in glêde boring dy't maksimale trochstreamingssnelheden stimulearret en baktearjele groei ynhibeart.De omslach is makke fan gegolfde griis nitril foar fleksibiliteit en ferset tsjin gemikaliën, waarmte en ferâldering.De slang wurdt fersterke mei meardere tekstyl spiralen en in dûbele wire helix foar fleksibiliteit, sterkte, ferbettere coupling fêsthâlden, en kink ferset, en hat in temperatuer berik fan -90 oan +176 graden F. It kin brûkt wurde mei in ferskaat oan coupling opsjes .
Konstruksje fan itensuging en leveringsslang:
Tube:Wyt, glêd, NR, NBR of EPDM iten kwaliteit rubber
Fersterking:Multiplies syntetyske stof mei hege sterkte en helixdraad
Omslach:glêd (ferpakt finish), syntetyske rubber, blau of wyt, weathering resistant.
Oanfraach:
FDA goedkard fiedingsslang ûntworpen foar it leverjen fan iten lykas molke, sap, bier, ytbere oalje, deistige produkten ensfh.
Wurktemperatuer:
-32 ℃ oant 80 ℃ (-90 ℉ oant +176 ℉)
Funksjes:
●FDA grade buis
● Wetter- en slijtbestindich omslach
●Handling breed ferskaat oan fiedingsprodukten
● Sawol glêde en corrugated cover binne beskikber
Opsjoneel fersyk:Standert FDA Titel21.177.2600
Food Suction and Delivery Hose 150PSI:
Food Suction and Delivery Hose 250PSI: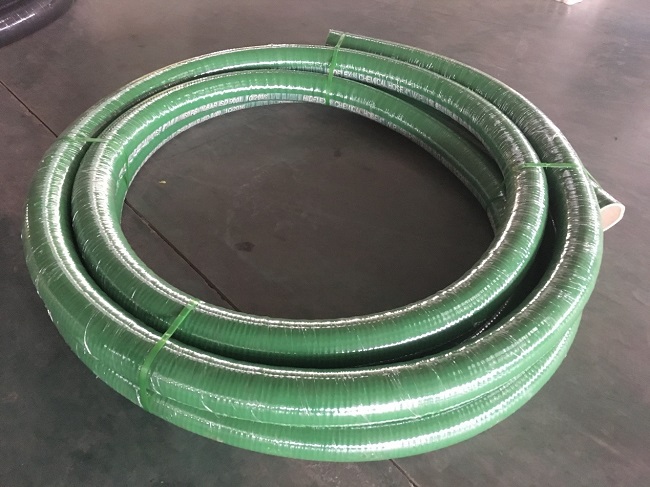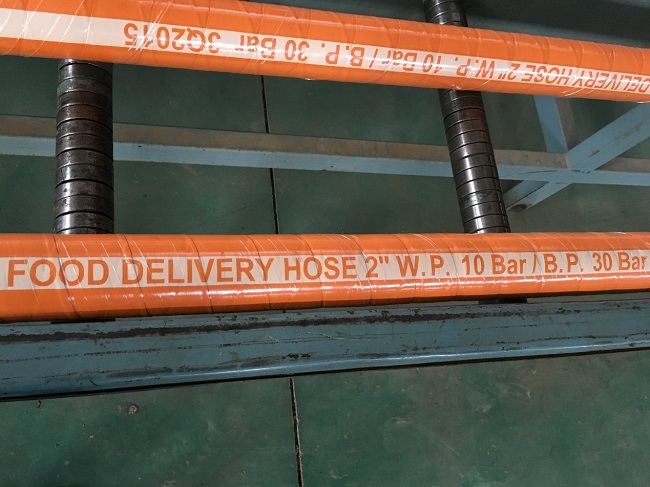 ---
Foarige:
Gemyske Hose
Folgjende:
Rubber mat Foar Dump Body of Haul Truck 副本
---
Skriuw jo berjocht hjir en stjoer it nei ús